"I loved having Julie Renée on the show she introduced us to so many new and interesting ways to grow ourselves. Human beings are such amazing creatures. We find our-self over time getting all mucked-up with the problems of life. Being exposed to Julie Renée's work helps us understand we can heal and return to our original innocence."
~ Joyce Buford Host, Second Wind Radio Toginet
Press Kit Intro
Interview Julie Renee Doering
24 Years Experience
Master Health Activator, Speaker, Author, Teacher  And Radio Blog-caster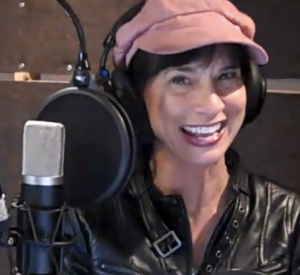 With over 100 media appearances in the past three years, Julie Renee Doering has shared her tips and strategies with millions of people. Your audience could be next! There are plenty of people out there who claim to be Master Healers and Rejuvenation experts ("yawn…"), but how many know how to use their expertise for transformation? With a focus on women leaders who refuse to play small but are being held back by exhaustion and fuzzy brain, getting optimal brain function and vitality back is our favorite topic of conversation. Whether your audience is looking for hope, overcoming adversity or transformation and movement towards a bigger brighter future, Julie Renee can get you there and while having FUN on the journey. She is an expert at understanding and interpreting how humans are designed and what it takes to achieve full function. Julie Renee has been called "the most powerful healer on the planet today, and a real life miracle worker".
An extremely versatile and sought-after guest, Julie Renee Doering has a unique way of making complex concepts fun and entertaining. Julie Renee connects with audiences nationwide; she inspires and empowers them to take control of their inner game and live fully self-expressed. Julie Renee has "been there/done that," with 20+ years in practicing holistic health, working with complex issues from birthing to life passages and overcoming illness to getting her clients to live 100% healthy, wealthy and in love with their life.
Her books include:
Your Divine Human Blueprint ~ A guide to your human design, how to use the quantum field to restore health and wellness in all areas. Introduces Cellular Neo Genesis (cell regeneration)  and (DNA Obliteration Process, how to clear difficult programs and patterns from DNA permanently)
The 100% You Formula ~ Easy access guide, intro to the Haman Blueprint, PEMER Perception Essence Energy and Matter ~ Realms and how to access the quantum filed to shift your reality simply and easily for the better. Includes training videos
Awakening the Healthy American ~ The new health frontier, easy to implement health upgrades for the active on the go individual who wants to do better but doesn't find the time
Balance Your Life Now E book ~ Important conversation about the 8 areas of life demanding balance for a fully self expressed joyous life
Your Divine Human Blueprint Protocols ~ The step by step guide to the regeneration and healing processes introduced in your divine human blueprint
Breaking Through ~ (Poetry) Heart felt exploration ~overcoming adversity
Home study Programs include:
Activate Masters Program ~ For clearing obstacles to success in business and in life, video training guide to using the quantum filed, introduces the quantum pump and PEMER, specific techniques in clearing the field of Perception
Accelerate Wealth 7 Day Jumpstart Challenge ~ Get off to a great start in the generation of wealth with a meditation and journaling guide to shifting your dynamic field to one of a wealth magnet wealth
Accelerate Wealth 21 Day Activation ~ Massive results with this best 21 day wealth acceleration, transform your reality and become the powerful wealth magnet you have only dream of being.
Balance Your Life 12 Week Program
Beautiful From the Inside Out ~ (Look 10 years younger in 60 days naturally) Includes 15 meditations, journal, exercise and diet guide and 3 unique calendars for shifting to a younger more radiant you through 30 minutes of mediation daily
The Definitive Guide to Meditation Series ~ 6 extraordinary meditations that guide you through the process of regeneration and life including DNA and Stem Cell Regeneration, Happy Hormones, Karma Clearing, Basic Meditation, Wealth and How to clear the Pain Body.
Illumination  ~ Rosary for a New Era and (Instructors Guide) The sacred Rosary treasured through time is now brought current with prayers and connection to the Divine Feminine
The Sound Of Truth ~ Himalayan Mantras for health and transformation 14 Mantras and a guide to using them to transform health wealth blocks to love and vitality
Secret Keys ~ 18 Core Teachings with Guided Mediations
Unlimited Love
Your Divine Human Blueprint ~ Audio series
Music includes:
Gratitude India classical influence harp and vocals
Pleasures Celtic harp and vocals
The Message Rumi Love Poetry
Illumination Harp
Video Programs include:
Regeneration Healing the Glands of the Brain
Birth Massage Training Video