Would You Like To Make
A Quantum Leap and Improve All Aspects of Your Life?
Yes?
The transformation generated from a simple shift … Get your brain to 100% and watch everything in your life work better..
Think about this fact: If you're here, then it's likely you are already an ambitious individual who has experienced many successes on your own chosen path.
But now, you may find yourself feeling de-railed from your trail. Exhausted. Overwhelmed. "Fuzzy-brained" from performing so many tasks. Pressured from the constant juggling of all your responsibilities.
You may be experiencing low self-confidence, procrastination, and even feeling negative emotions, such as doubt and fear.
ALL of these feelings are a product of your BRAIN.
HERE'S WHAT YOU CAN DO ABOUT IT
My name is Julie Renee and I mentor ambitious men and women who are just like you. I help them to achieve not only their immediate personal goals, but also help them to go far beyond their imaginations. Truly. The secret sauce is in the incredible brain regeneration techniques I've developed using the Quantum field and your very own stem cells.
What leaders are saying about Julie Renee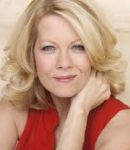 "Julie Renee saved me. I tend to work till I drop and was not giving myself time to regenerate. I had a vocal cord infection and had been on antibiotics for three months. I knew I needed my power back. She removed the infection and some things that were genetically wrong with me. I am feeling so much better and stronger. She's a miracle worker."

~ Barbara Niven, Hollywood Actress, Speaker and Media Trainer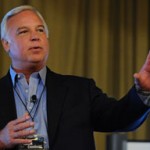 "I fell in love with Julie Renee and her work. She truly is the brain rejuvenation expert. Her work is profound. Nothing short of a miracle! "
~ Jack Canfield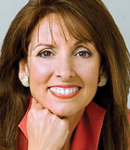 "It's rare to meet someone so gifted and clear about who they are and what they are here to do on the planet. She's bringing a unique body of work to the world that is an important contribution to humanity."
~ Marci Shimoff, As seen in The Secret and Author of four New York Times Best Selling Books
I am THE Brain Rejuvenation Expert, the Founder of Cellular Quantum Mechanics, and a Master Health Activator who helps you to operate at the TOP of your game and function at a FULL 100% so that you definitely CAN live the life you want!
HOW DO I KNOW I CAN HELP YOU?
Because I am also an ambitious leader who knows EXACTLY what it's like to have a macro-view, all-encompassing vision, but I lacked the energy and mindset to achieve it.
Since the age of 24, I have had a remarkable health journey that is a fascinating, true tale. I had to overcome incredible odds to achieve my own state of good health: I've suffered from radiation poisoning, had multiple cancers, 2 traumatic brain injuries, 17 surgeries, and have spent over 913 days in hospital (and I'm SO happy to report to you all that I am NOT going to make 1000!).
Julie Renee is the most extraordinary healer alive today
Berny Dorhman
"And I see all of 'em folks run to Julie Renee verses walk, RUN!"
~ Berny Dorhman, Founder of CEO Space
I PROVED THEM ALL TO BE WRONG!
Not only did I restore my health back to 100%, I also discovered my TRUE path: To be here to help others discover their own human blueprint, which wires us all to HEAL!
TODAY:
I'm now the best-selling author of The 100% You Formula and Your Divine Human Blueprint. I'm also an international speaker and have worked with people around the world including celebrities, business owners, CEOs, top speakers, and other best selling authors.
As you can see I've taken my business and my life to an amazing level thanks to the secrets I'm about to share with you.
Enough about me. You can learn more of my story here but let's focus on…
How I Can Help YOU, Personally…
I have created a number of resources to help you on your journey, designed to assist you in making that Quantum Leap to improve your life in ALL of these ways:
GET STARTED TODAY!
To find out which resources are best suited for your needs, I recommend you start the process by taking
Look who else is thrilled to get body and brain to 100% and why:
After working with Julie Renee I had the same energy level I remember having when I was fourteen years old!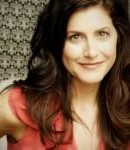 Carey Peters
"Before working with Julie Renee I was feeling tired, burnt out and older than my years. After just one session, I felt clearer and more focused in my thinking. I could eat without feeling bloated and I had the same energy level I remember having when I was fourteen years old! Julie has been able to clear and heal emotional and physical patterns that no other practitioner has ever been able to heal. I highly recommend working with Julie if you struggle with fatigue and chronic health issues that are holding you back from experiencing incredible health."
~ Cary Peters, Health and Business Coach, and Owner holisticmba.com
Melissa Risdon – Sleeping Better and Making More Money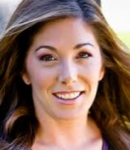 Melissa Risdon
"I have really noticed some wonderful changes. When I first started working with Julie Renee I was not feeling good nor was I sleeping well. I now sleep restfully; feel so much healthier and my adrenals are not in a panicked race the drudge and the shell that was on me keeping me hidden are no longer on me. As a result My work is easier I am manifesting more financially. This is the first time in my life I have put myself and foremost and I am very very happy and grateful to have met Julie Renee."  
~ Melissa Risdon, Host of Raving Fan Radio  Life Coach
Karen Phelps Goes From Struggle to Ease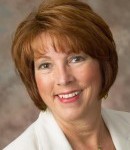 Karen Phelps
"My 12 year speaking business was booming until I hit a dry spell this past year. Despite many marketing campaigns I was struggling to get booked and my attitude and mindset weren't good. I connected with Julie Renee and she was able to activate my healthy brain and thoughts and within 5 days of the session I booked 2 events and I know there are many more to come!"
~ Karen Phelps, Speaker, Trainer MLM
Jill Lublin Gets Immediate Results
Jill Lublin
"I've had the extreme pleasure of working with Julie Renee. She has helped me heal. When she says "100% Healthy", she isn't kidding. I got immediate results. I'm experiencing better health, I feel happier and more alive than I have in years and using her wealth program I have more prospects, more clients and more money."
~ Jill Lublin, Best Selling Author of Guerrilla Publicity and Founder of publicitycrashcourse.com
Medical Miracles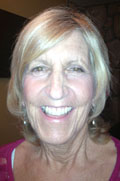 Raisin size adrenal grows back over a 4 month period as she participates in the Miraculous year long Program. Medically documented on PET Scans.
~ Holly Hill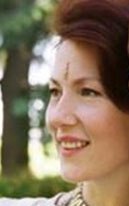 After loosing her mother to cancer she discovers she also has the cancer gene with a DNA test. Upon retesting after her VIP experience the cancer DNA was removed.
~ Cecily Kate Jett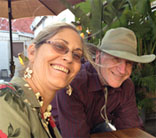 Overcomes death and grows back colon. Functioning colon surgery removes colostomy bag ~ goes back to a normal life, including function and normal stool consistency.
~ Carolyn Stevens
Click Here for More Medical Miracles
To find out which resources are best suited for your needs, I recommend you start the process by taking "The 100% YOU Assessment."
This consists of 30 short questions that you rate on a scale of 0 to 10. It takes just a few minutes and is designed to give you a new perspective on your life and to highlight those areas that need attention.
We send you the results by email. We also provide a selection of recommended resources to help with your areas of specific need.
Simply click here to get started…