If you've been thinking, "I don't want work to be so hard, I feel exhausted and fuzzy headed, have low energy and my momentum is waning" then you're on the right page.
Hi! I'm Julie Renee, and I mentor ambitious women leaders who refuse to play small, but are being held back by exhaustion, no energy, and brain fog, using quantum healing to regenerate their brain and play full out again. The reason I am so passionate about you is that I am one of you. I play big and have discovered the hidden secrets to regeneration. I know how to stay energized and clear – by my own personal trial and error experiences – and can mentor you in staying in the game in a big way.
Over several months, I interviewed and researched ambitious women leaders who are playing big. I was surprised at what I learned…
I feel like I am on a hamster wheel
I crash, really… just crash for days
I am so tired that on my days off I sleep into the afternoon
I am embarrassed that when I am tired I can't remember important facts, names and details
With this persistent brain fog, I find it hard to write my book
I feel anxious about the delays caused from sheer exhaustion
I fake it on stage and pray no one will discover how fried I truly am
I want to bring ease and joy back into my work life and have a sense of ease and balance
And if this is you, you might be wondering if it is possible to get your mind and your energy back, right? Here's what a few of my clients have had to say about their experience of my work.
After working with Julie Renee I had the same energy level I remember having when I was fourteen years old!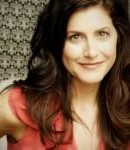 Carey Peters
"Before working with Julie Renee I was feeling tired, burnt out and older than my years. After just one session, I felt clearer and more focused in my thinking. I could eat without feeling bloated and I had the same energy level I remember having when I was fourteen years old! Julie has been able to clear and heal emotional and physical patterns that no other practitioner has ever been able to heal. I highly recommend working with Julie if you struggle with fatigue and chronic health issues that are holding you back from experiencing incredible health."
~ Cary Peters, Health and Business Coach, and Owner holisticmba.com
Barbara Niven Works till She Drops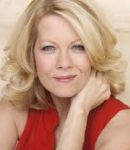 Barbara Niven
"Julie Renee basically saved me. I tend to work till I drop and was not giving myself time to regenerate. I had a vocal cord infection and had been on antibiotics for three months. When you're an actress and speaker, if you can't speak it's just not good.  I knew I needed my power back so I could get back to doing what I do best. I figured why not hire her for four or five sessions and experience how she could help me on a deeper level. She fixed my vocal cord infection and some things that were genetically wrong with me. I am feeling better, stronger and am regenerating. She's a miracle worker."
~ Barbara Niven, Hollywood Actress, Speaker and Media Trainer
Melissa Risdon – Sleeping Better and Making More Money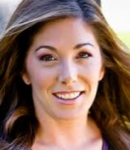 Melissa Risdon
"I have really noticed some wonderful changes. When I first started working with Julie Renee I was not feeling good nor was I sleeping well. I now sleep restfully; feel so much healthier and my adrenals are not in a panicked race the drudge and the shell that was on me keeping me hidden are no longer on me. As a result My work is easier I am manifesting more financially. This is the first time in my life I have put myself and foremost and I am very very happy and grateful to have met Julie Renee."  
~ Melissa Risdon, Host of Raving Fan Radio  Life Coach
You might ponder the idea of a reality where you can actually enjoy the momentum of a launch or speaking tour without all the struggle and effort.  Does the thought of you having your brain on and clear, focused and working for you so you can knock out the projects that have been glaring at you for months, and do it simply easily with no effort. What would it feel like to be happy and excited about traveling again, packing the suit case and knowing it was going to be a great trip, full of energy enthusiasm, and you on your game, getting your blessing out into the world.
I mentor powerful ambitious leaders who won't take a back seat in life. They have got a mission and they are getting their blessing out NOW. In my six-step system for regeneration, together we get you back with your brain and energy at 100%. You'll benefit from a system that you can follow, a way of life you can live that will help you maintain and really sustain your good feelings, and get you in sync with your message.
The Secret's Marci Shimoff Talks About Julie Renee's Special Gift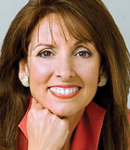 Marci Shimoff
"It's rare to meet someone so gifted and clear about who they are and what they are here to do on the planet. She's bringing a unique body of work to the world that is an important contribution to humanity."
~ Marci Shimoff, As seen in The Secret and Author of four New York Times Best Selling Books
When you are totally in love with your inner you, you love, honor and cherish yourself. You come from a place of emotional and spiritual fullness. Your sharp edges soften. And you have a kind of unexplainable generosity as your inner being radiates out. You being filled up, fueled and loving life, fully equipped to live your dreams; a life of contribution, adventure and connection. You return to laughing, dancing and singing along with your favorite tune on the radio. You have vacations to your favorite destinations scheduled because you are no longer a dream deferred slave driver. You are a powerful ambitious woman leader who knows the value of living a great life and being a shining example of what is truly possible for women today.
Karen Phelps Goes From Struggle to Ease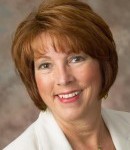 Karen Phelps
"My 12 year speaking business was booming until I hit a dry spell this past year. Despite many marketing campaigns I was struggling to get booked and my attitude and mindset weren't good. I connected with Julie Renee and she was able to activate my healthy brain and thoughts and within 5 days of the session I booked 2 events and I know there are many more to come!"
~ Karen Phelps, Speaker, Trainer MLM
Jill Lublin Gets Immediate Results
Jill Lublin
"I've had the extreme pleasure of working with Julie Renee. She has helped me heal. When she says "100% Healthy", she isn't kidding. I got immediate results. I'm experiencing better health, I feel happier and more alive than I have in years and using her wealth program I have more prospects, more clients and more money"."
~ Jill Lublin, Best Selling Author of Guerrilla Publicity and Founder of publicitycrashcourse.com
On the following pages you will find the resource you need to find your way back. If you are drawn to working in the VIP 100% YOU One day click here or to apply for a complementary discovery session, click here.
I survived the worst of human health, from atomic radiation poisoning to cancers and even death. In my extraordinary journey, I learned many valuable lessons. Live each day as if it were your first, in awe and wonder and live each day as if it were your last, so that you never forget to share your love at any moment. Maintain the awareness that how all of humanity is designed, operates from a grand blueprint. A Divine Human Blueprint that gives you the tools to live a very very long and healthy vibrant life. My books, audio programs and meditations can be found on this site, which will assist you on your journey. …also check out the Immersion Program, which offers much more than Quantum Healing or Reiki training as we delve into the blueprint over the course of a year.
Cellular Quantum Mechanics Out Preforms Reiki
If you have ever experienced holistic medicine, you are well aware there is so much more to returning to great health than just mindset and 'medicine.' Even so, not all modalities of energy are equally alike. You may be confused about which modalities of energy work are most effective and why some natural healing techniques only seem to deliver results at the time of the session — but as time moves on the problem resurfaces.
Is it Like…?
One of the first questions I hear about the quantum energy I use to restore health is; 'Is it like Reiki?' My 28 year old client Chris told me he had tried Reiki and it felt good, but did not restore his adrenal failure issue. He said to me just last week; 'Julie Renee I want you to write a blog on why Reiki doesn't work, help me understand why what you do is a hundred times more effective'.
Thanks for that Chris, and to be honest, many years ago my friend Paul Weston, a mystic and writer from Glastonbury initiated me as a Reiki Master while I was traveling through the magical lands of England on a 'King Arthur Legends' tour.
Do I use Reiki in my work? No.
ARE YOU ALL IN?
Get started here
You Back to Peak Performance
The Energy I use to activate 100% health comes from the Quantum field. I know this sounds kind of mysterious, yet I assure you it is easily accessible and available. The major difference between energy work, be it Quantum, Reiki, Pranic or some other style, and the work I do, is that we are using a technique called Cellular Quantum Mechanics. Cellular Quantum Mechanics accesses the Divine Human Blueprint to restore 100% health to the Master Stem Cell. This process begins the journey to life without limits. Imagine having peak performance brain health, your healthy brain working at 100% compared to folks around you who have brain function at 50% or less. The VIP 100% Healthy One Day personalized program is the place to start your return to 100% health rapidly and easily.
Julie Renee is the most extraordinary healer alive today
Berny Dorhman
"And I see all of 'em folks run to Julie Renee verses walk, RUN!"
~ Berny Dorhman, Founder of CEO Space
Growing Deeper in Your Healing Skill and Love-Wisdom
If you are looking for a Reiki Training or wanting to learn Quantum Healing you will want to look into the Immersion Program. (by application only) My students learn to transform reality and return their clients and family members to vibrant health. Quantum Cellular Mechanics provides natural healing with 1000% wattage and incredible results.